INTO YOU x TRAVELING MUZEUM "VINCENT VAN GOGH" is the cross-era collection launched in 13 May 2023. Brings Vincent Van Goph's color within reach through our signature products Lip & Cheek Mud and 4 shades Eyeshadow palette. The packages and shades are inspired by Van Gogh's masterpieces of The Starry Night, The Wheat Field and etc. INTO YOU is not only focusing on beauty products, we also care about the mental health of our customers. Like Vincent said, "Art is to console those who are broken by life." So INTO YOU invited MyTherapist company to create a guideline for solving moments feeling depressed or sad.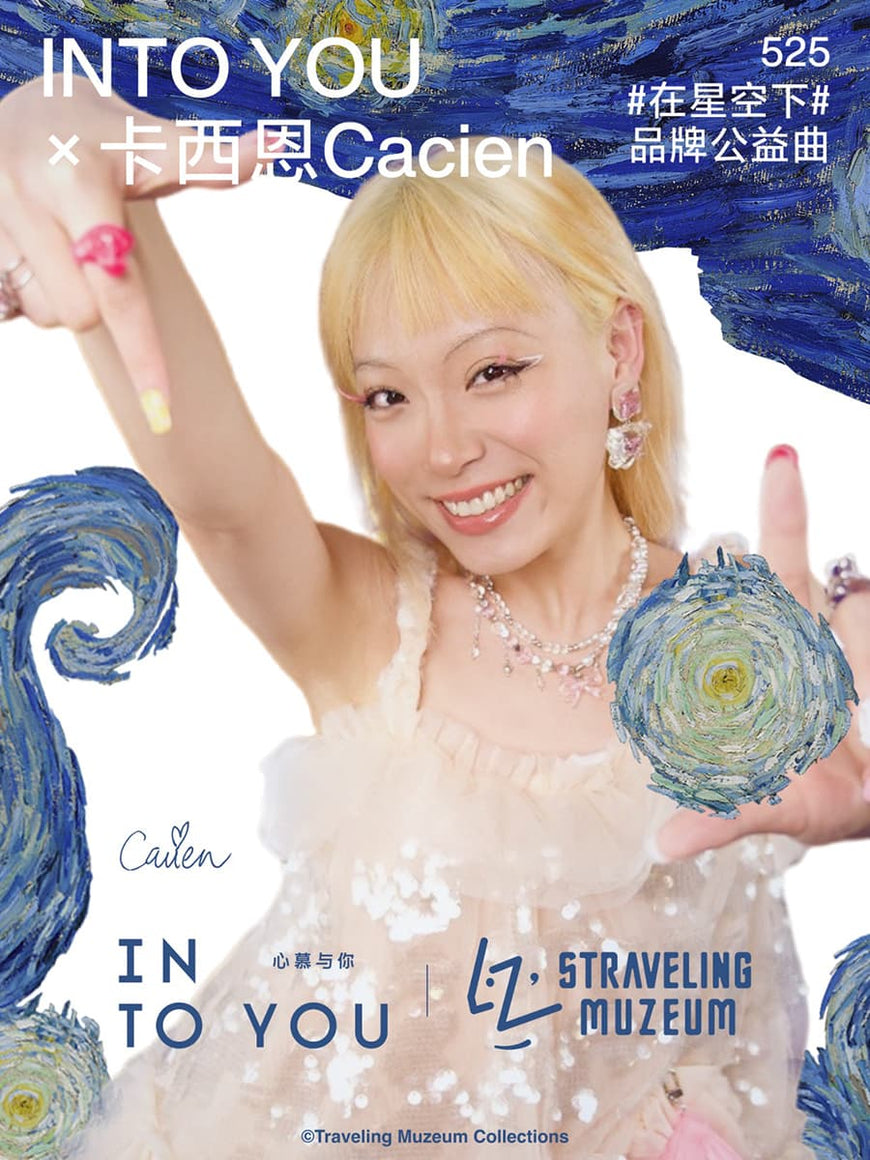 On May 18, INTO YOU with Singer Cacien launched this song that is about encouraging everyone to be bold and colorful. Remember that always cherish yourself and love yourself.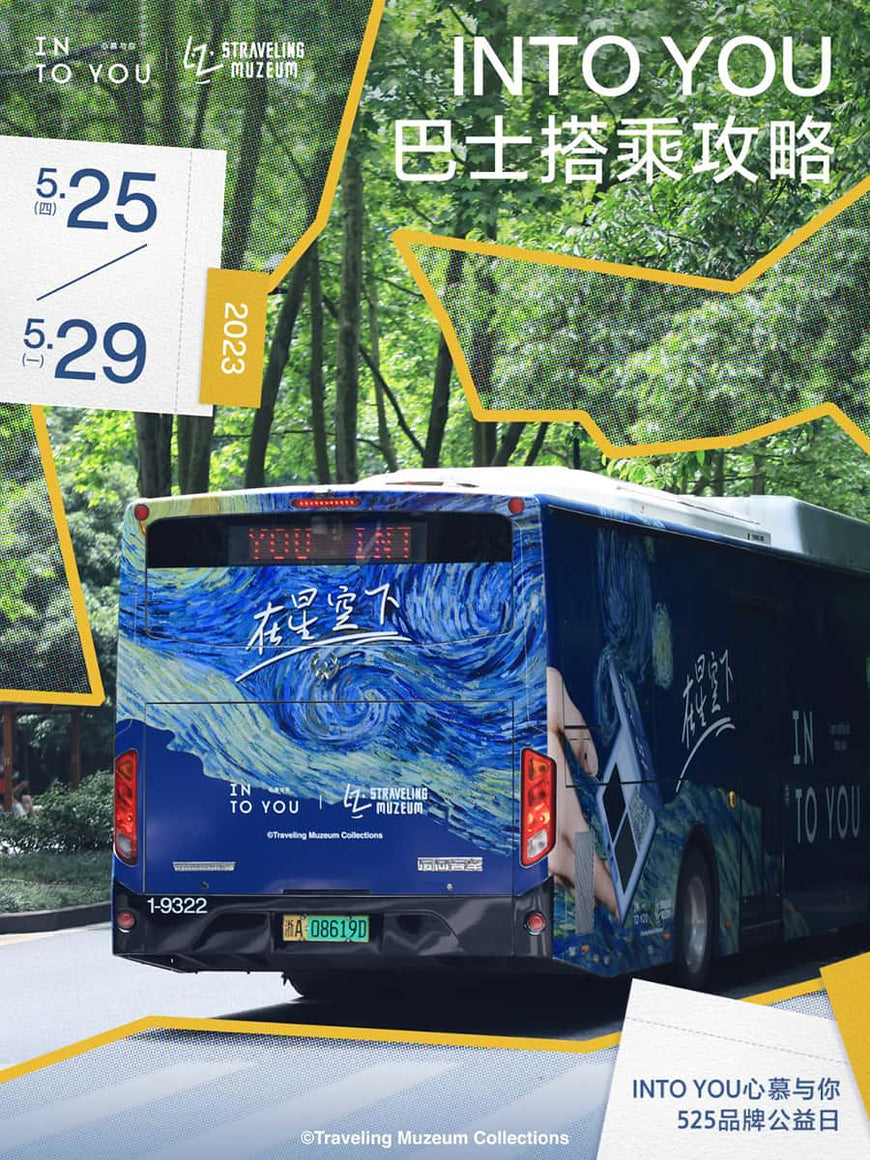 On May 25, INTO YOU with Hangzhou Bus created a colorful and healing journey. Inner was decored with painting of Vincent. We let passengers to wrote down their bad moods and placed them into the mail box.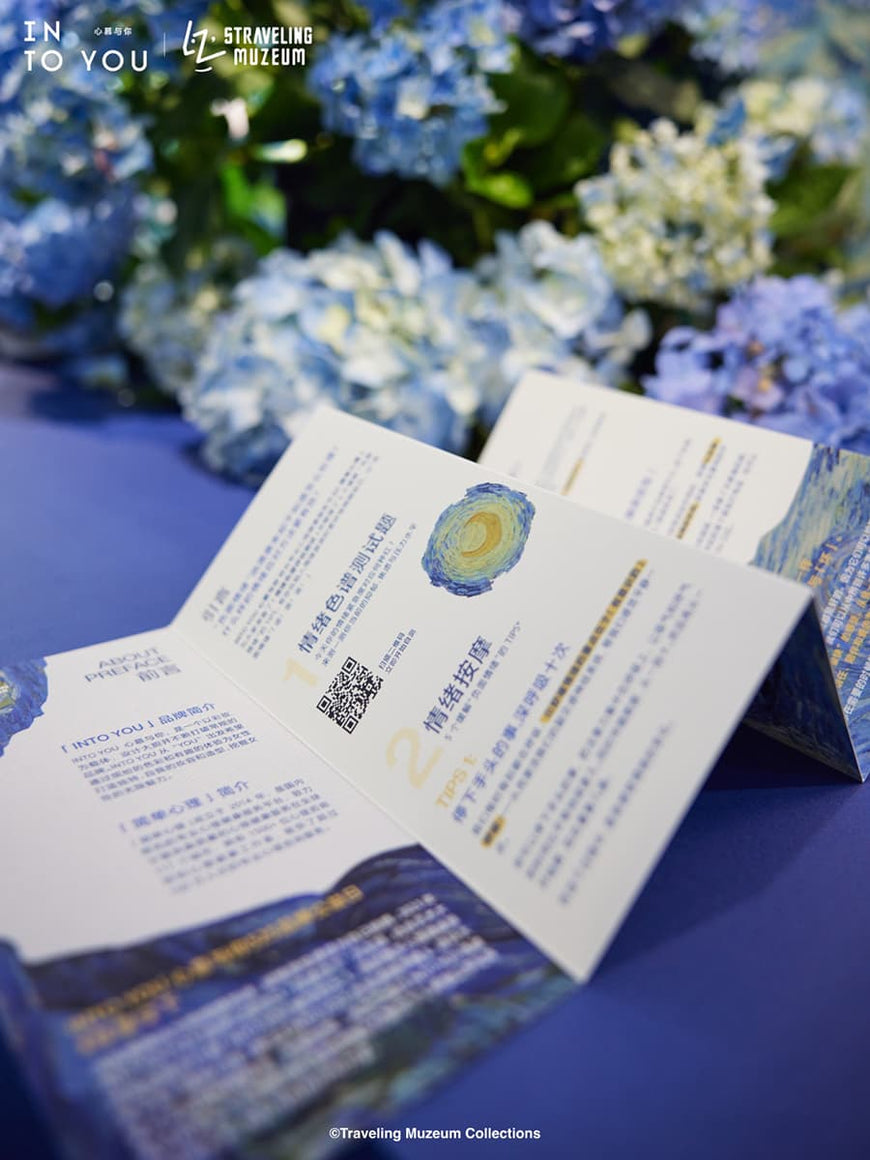 INTO YOU with MyTherapist created a guideline on how to solve bad moods. First, do a quick test. Second, 5 tips to help you, and last, introduce the connection between color and emotion.